Events
Investor Relations
Multimedia
Financials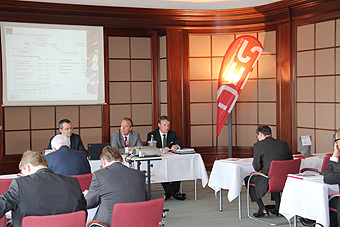 On Friday 29 April 2011 we organised our annual earnings press conference in Hamburg. The Executive Board presented the audited results for the past financial year followed by an outlook for 2011/12.

The conference was attended by 15 analysts and journalists, including one TV station. The 2:02 minute report (German) is available online.

You can access the presentation of the annual earnings conference as slideshow with a German audio track here.

The English annual earnings conference call took place in the afternoon with the same presentation. It's available as slidecast (online presentation with audio track) which includes the complete Q&A session:



The presentation itself is available as download (PDF, 4.8 MB).