Deutsche EuroShop has been recognised with this year's "EPRA Sustainability Best Practices Recommendations (sBPR) Gold Award" and "EPRA Best Practices Recommendations (BPR) Gold Award" in the context of the annual EPRA conference in Madrid. In both categories it is the sixth Gold Award in a row since 2017.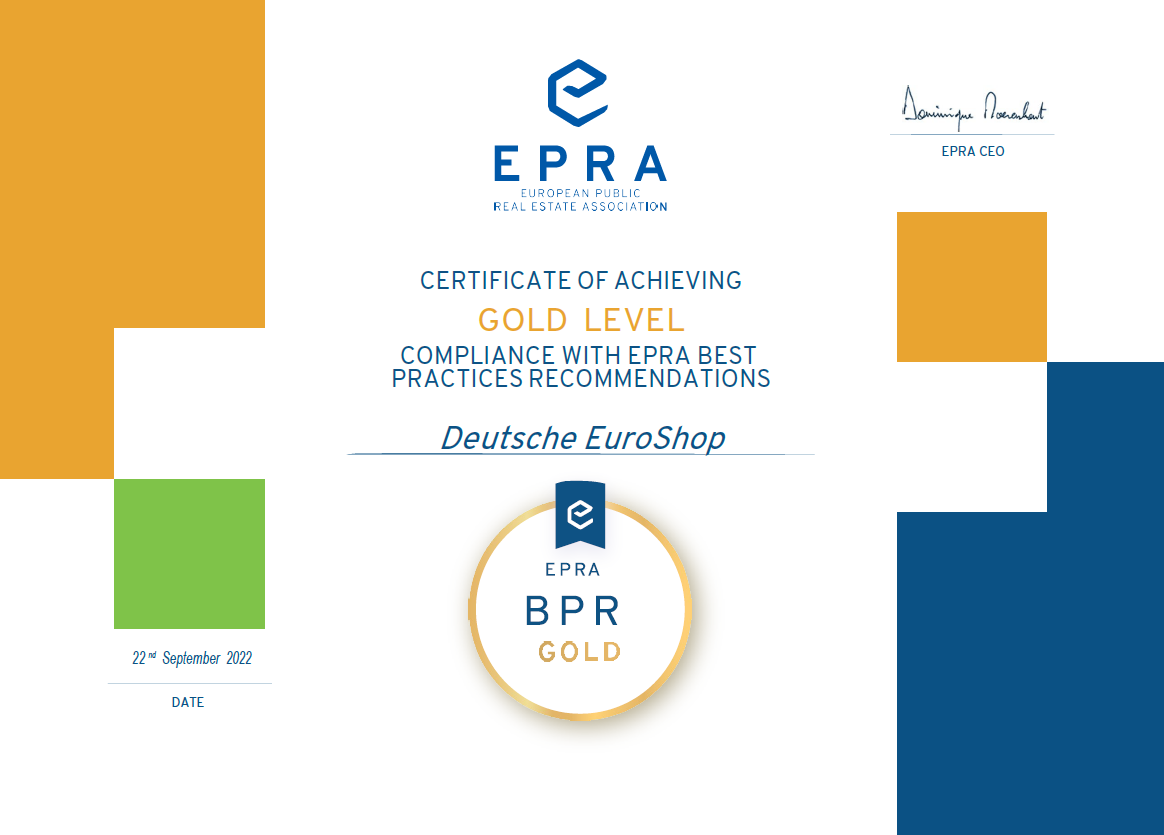 The EPRA BPR Guidelines focus on making the financial statements of public real estate companies clearer and more comparable across Europe. This in turn enhances the transparency and coherence of the sector as a whole and plays an important role in attracting global flows of capital into the European listed property sector. The annual EPRA BPR Awards aim to recognise and commend upon the efforts of property companies that have successful adopted the EPRA BPR Guidelines. Based on the assessment performed by Deloitte, EPRA's independent external partner, the surveyed companies are awarded either a Gold, Silver, or Bronze Award.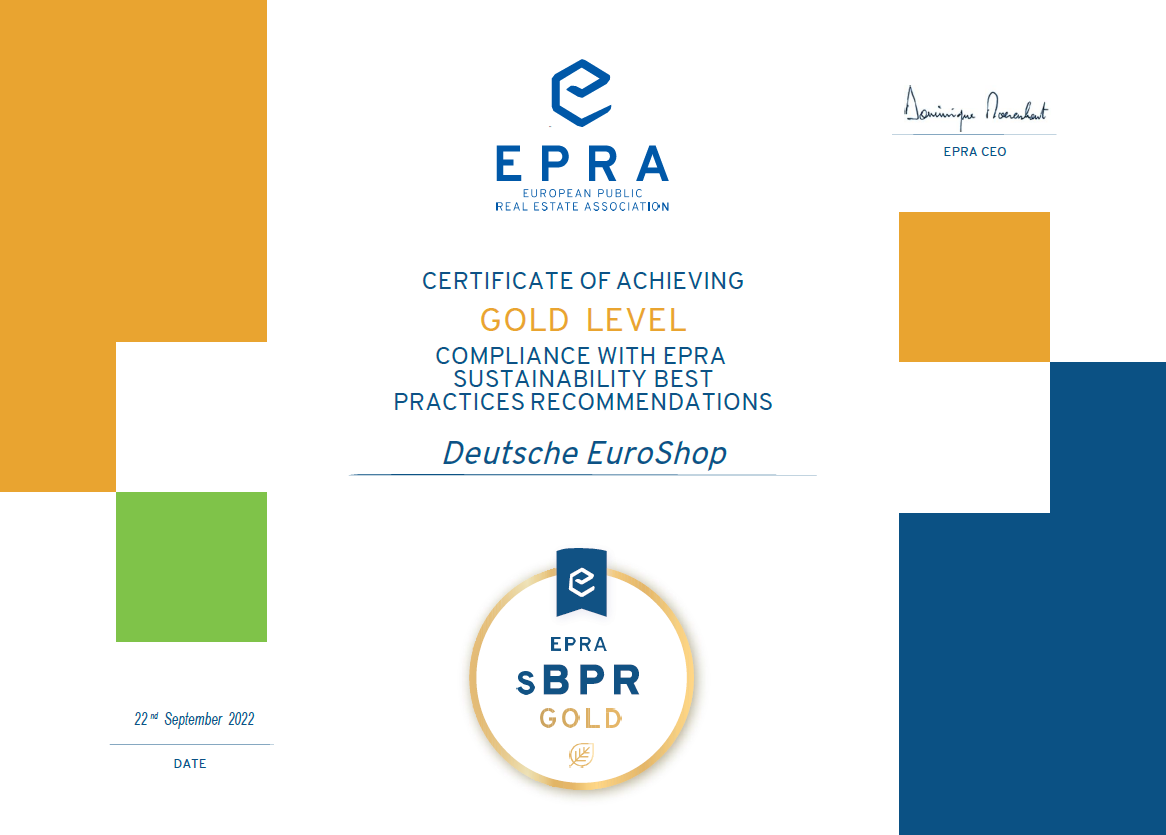 The EPRA Sustainability Best Practices Recommendations (sBPR) are intended to raise the standards and consistency of sustainability reporting for listed real estate companies across Europe. As with the EPRA financial BPR Awards, each year EPRA recognises companies which have issued the best-in-class annual sustainability performance report. In addition to the environmental impact of its property portfolio and own administrative office, Deutsche EuroShop's ESG Report also covers social and governance performance indicators.