We are delighted to be recognised with the EPRA sBPR Award & EPRA BPR Award 2021 in "Gold" by EPRA, the European Public Real Estate Association.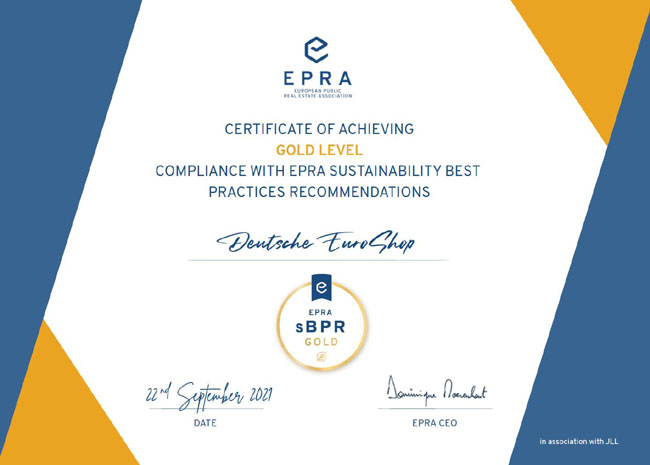 The EPRA Sustainability Best Practices Recommendations (sBPR) are intended to raise the standards and consistency of sustainability reporting for listed real estate companies across Europe. As with the EPRA financial BPR Awards, each year EPRA recognises companies which have issued the best-in-class annual sustainability performance report. Based on adherence to the EPRA sBPR in their public disclosure, companies are identified for Gold, Silver or Bronze Awards.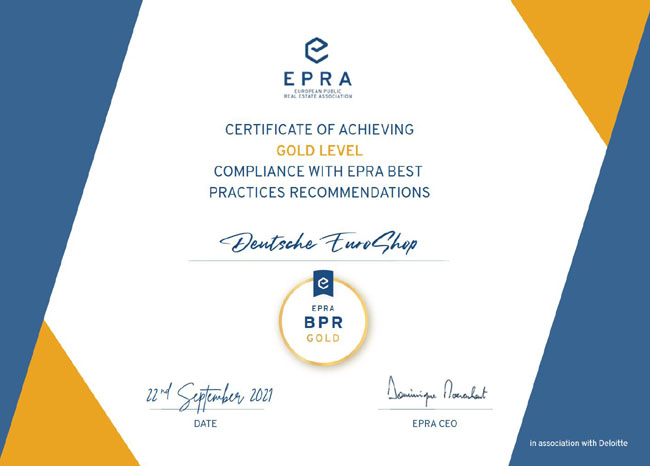 The annual EPRA BPR Awards aim to recognise and commend upon the efforts of property companies that have successful adopted the EPRA BPR Guidelines. Based on the assessment performed by Deloitte, EPRA's independent external partner, the surveyed companies are awarded either a Gold, Silver, or Bronze Award.