Events
Investor Relations
On the road
We have finalised our plan for roadshows and conference participations in 2012. You can find the first agreed events by clicking here.
As we aggregated dates and invitations it occurred to us that this collection may be of interest for other IR colleagues, investors, analysts, sales et al of the European real estate sector. Therefore we make the calendar available for everyone: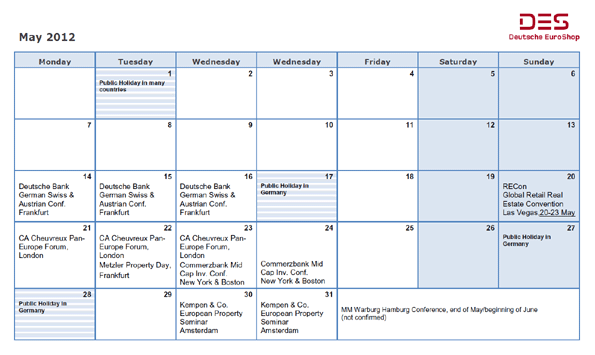 Click here to download the European Real Estate Calendar 2012 (PDF, 98 KB) as of 19.12.2011.