Corporate Governance

Deutsche EuroShop has always aimed to practise and uphold good corporate governance. This is why we support all additions to the German Corporate Governance Code that help to increase transparency and reinforce investor confidence.


Corporate Governance Code applied right from the start
The German Corporate Governance Code, was adopted for the first time in 2002 by an independent commission at the instigation of the Federal government, as a framework for good, value-driven corporate management. Deutsche EuroShop complies with the Corporate Governance Code with only a few exceptions. The declaration of conformity in accordance with section 161 of the Aktiengesetz (German Public Companies Act) is updated each time a change is made.

Articles of Association (PDF file)
(Version dated December 2017)

German Corporate Governance Code (PDF file)
(Version dated February 7, 2017)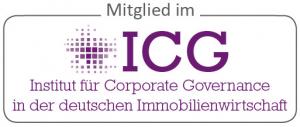 Please note:
You will need "Adobe Acrobat Reader" to read PDF files. If this is not yet installed on your PC, you can download the latest version for free here.