Sustainability
Environmental, Social and Governance (ESG)
Climate protection is a top priority for Deutsche EuroShop. We firmly believe that sustainability and profitability are not mutually exclusive. Neither are shopping experience and environmental awareness. Long-term thinking is part of our strategy, and that includes a commitment to environmental protection.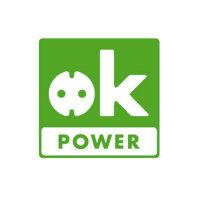 In 2015, all our German shopping centers had contracts with suppliers that use renewable energy sources, such as hydroelectric power, for their electricity needs. The "EnergieVision" organisation certified the green electricity for our centers in Germany with the renowned "ok-power" accreditation in 2015. We also plan to switch our centers in other countries over to green electricity wherever possible within the next few years.
The German centers used a total of around 66.6 million kW of green electricity in 2015. This represented 100% of the electricity requirements in these shopping centers. Based on conservative calculations, this meant a reduction of around 21,760 tonnes in carbon dioxide emissions, which equates to the annual CO2 emissions of nearly 1,000 two-person households. The use of heat exchangers and energy-saving light
bulbs allows us to further reduce energy consumption in our shopping centers.
Deutsche EuroShop also supports a diverse range of local and regional activities that take place in our shopping centers in the areas of the environment, society and the economy.
Other articles regarding ESG: