Events
Investor Relations
The Annual General Meeting of Deutsche EuroShop AG will take place on Thursday, 16 June 2011, at 10:00 a.m. CEST in the Handwerkskammer Hamburg, Holstenwall 12, D-20355 Hamburg.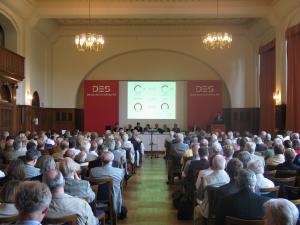 We will record the speech of CEO Claus-Matthias Böge and provide an on-demand video after the meeting.
If you have questions or suggestions for the CEO's speech, please post them here or email them to us at
ir@deutsche-euroshop.com
. We will try to address the most popular topics in the speech.